His Sparkling Textured Love Band
His Sparkling Textured Love Band
NOK 15 990
• Free, traceable & insured shipping
• Lifelong Warranty
• All taxes & duties included
A wedding band for the husband to be with unique, hand engraved details and sustainable white lab-grown diamonds set all the way around the ring band for that one-of-a-kind look!
Material: 14K solid yellow, rose or white gold
Ring band: The ring band measures 3,5 mm in the width and 1,3 mm in the height
Engraving of your choice is complimentary. If you would like us to engrave something, please state this also under "Additional information"
All our Love Bands are hand made and can thus be made in different heights and widths should you prefer this. Please contact us by email is this is of interest
We accept: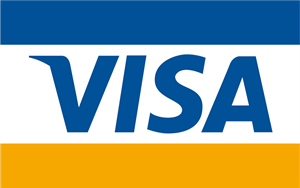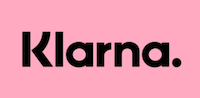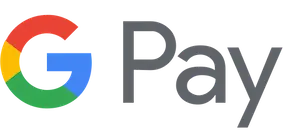 This piece is made to order and requires 6-8 weeks for production and delivery.

We ship all orders with DHL Express and we compensate 100 % of the carbon emissions from all Nangi deliveries.

All taxes and duties are included in the price, so you won't have to pay for anything separately or upon arrival.
Every piece is hand made with love, and we are so sure about the quality of our products that we offer a lifetime warranty should there be any manufacturing fault.

For more information on the Nangi warranty, please visit our Terms & Conditions page
This piece is made-to-order just for you and cannot be refunded. For more information on Nangi returns, please visit our Terms & Conditions page
Our diamonds are lab grown, avoiding social and environmental impacts.
Lab-grown diamonds are atomically identical to mined diamonds. They are created in a lab, meaning that the origin of our diamonds is certain. Lab-grown diamonds offer the exact same clarity and quality as mined ones. The only difference is that they are created in a more sustainable and eco-friendly way. 
Lab-grown diamonds go by many different names: Aboveground Diamonds, Lab-Created Diamonds, Laboratory-Grown Diamonds, Man-Made Diamonds, Lab-Made Diamonds, and even Engineered Diamonds!

You can read more about our diamonds here.
Diamond is the birthstone of April.
Searching for that perfect piece to celebrate your union? If so, you've come to the right place. We have wedding bands for both him and her, and all our Love Bands are hand made just for you. Engraving of your choice is complimentary.
X
Finding your ring size
All of our rings are standard EU sizes. If you don't know your EU size, you can visit a local jeweller and have them measure your finger or one of your rings to determine the correct ring size. If you are unable to do this, please feel free to use our options below.
MEASURE AT HOME
Take a piece of paper and wrap it around the finger
Mark the exact spot where the ends join
With a ruler, measure the length from end to end
Use the chart below to find the correct size (e.g. EU size 42 = 42 mm circumference)
ARE YOU GIFTING A RING TO SOMEONE?
Measure the diameter of a ring you know fits the person you are giving the ring to. Alternatively: choose the most common ring size (EU 54/17.2 mm/US size 7) and have your local jeweler adjust the ring if needed afterwards.
| | | |
| --- | --- | --- |
| EU | Diameter (mm) | US |
| 42 | 13,4 | 2 |
| 43 | 13,7 | 2,5 |
| 44 | 14,0 | 3 |
| 45 | 14,3 | 3,5 |
| 46 | 14,6 | - |
| 47 | 15,0 | 4 |
| 48 | 15,3 | 4,5 |
| 49 | 15,6 | 5 |
| 50 | 15,9 | 5,5 |
| 51 | 16,2 | - |
| 52 | 16,5 | 6 |
| 53 | 16,8 | 6,5 |
| 54 | 17,2 | 7 |
| 55 | 17,5 | 7,5 |
| 56 | 17,8 | - |
| 57 | 18,1 | 8 |
| 58 | 18,4 | 8,5 |
| 59 | 18,8 | - |
| 60 | 19,1 | 9 |
| 61 | 19,4 | 9,5 |
| 62 | 19,7 | 10 |
| 63 | 20,0 | 10,5 |
| 64 | 20,3 | - |
| 65 | 20,6 | 11 |