Diamond Snake Tail Earring
Diamond Snake Tail Earring
NOK 4 990
• Free, traceable & insured shipping
• Lifelong Warranty & 90-Day Return
• All taxes & duties included
Introducing our signature diamond earrings in an alluring Snake Tail design!
An epitome of elegance, sustainability and exclusivity, each earring is a brilliant journey crafted from 14K solid gold and ethical, lab-grown diamonds.
These stunning earrings showcase a unique aesthetic with their Snake Tail pattern, adding a touch of the extraordinary to your everyday.
Sold as singles, they invite you to express your personal style and creativity - mix and match to your heart's content!
A stunning earring in our unique Snake Tail design, sold as a single so you can mix & match
The material is 14K solid yellow gold
The earring holds 10 x 1,5 mm lab-grown diamonds and the total carat weight is 0,15
The diamond color is F+ and the clarity is VVS - VS
A butterfly back in solid 14K yellow gold is included
We accept: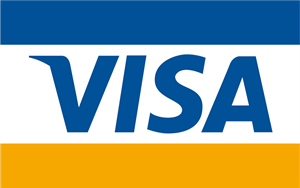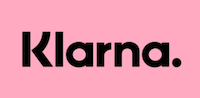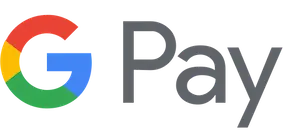 This piece is ready-to-ship. Expected delivery time is 2-3 days in Norway, and 1 week in the rest of the world.

We ship all orders with DHL Express and we compensate 100% of the carbon emissions from all Nangi deliveries.

All taxes and duties are included in the price, so you won't have to pay for anything separately or upon arrival.
Every piece is hand made with love, and we are so sure about the quality of our products that we offer a lifetime warranty should there be any manufacturing fault.

For more information on the Nangi warranty, please visit our Terms & Conditions page
This item is eligible for return within 90 days of receipt. For more information on Nangi returns, please visit our Terms & Conditions page
Our diamonds are lab grown, avoiding social and environmental impacts.
Lab-grown diamonds are atomically identical to mined diamonds. They are created in a lab, meaning that the origin of our diamonds is certain. Lab-grown diamonds offer the exact same clarity and quality as mined ones. The only difference is that they are created in a more sustainable and eco-friendly way. 
Lab-grown diamonds go by many different names: Aboveground Diamonds, Lab-Created Diamonds, Laboratory-Grown Diamonds, Man-Made Diamonds, Lab-Made Diamonds, and even Engineered Diamonds!

You can read more about our diamonds here.
Diamond is the birthstone of April.
The snake is powerfully connected to life force and primal energy. It represents fertility, transformation and life changes. In many cultures, it is revered as a powerful totem representing the source of life.
There are 294 species of snakes in the world and 96 are found in Sri Lanka. Of these, 50 species are endemic to the island and can not be found anywhere else in the world.
X
Finding your ring size
All of our rings are standard EU sizes. If you don't know your EU size, you can visit a local jeweller and have them measure your finger or one of your rings to determine the correct ring size. If you are unable to do this, please feel free to use our options below.
MEASURE AT HOME
Take a piece of paper and wrap it around the finger
Mark the exact spot where the ends join
With a ruler, measure the length from end to end
Use the chart below to find the correct size (e.g. EU size 42 = 42 mm circumference)
ARE YOU GIFTING A RING TO SOMEONE?
Measure the diameter of a ring you know fits the person you are giving the ring to. Alternatively: choose the most common ring size (EU 54/17.2 mm/US size 7) and have your local jeweler adjust the ring if needed afterwards.
| | | |
| --- | --- | --- |
| EU | Diameter (mm) | US |
| 42 | 13,4 | 2 |
| 43 | 13,7 | 2,5 |
| 44 | 14,0 | 3 |
| 45 | 14,3 | 3,5 |
| 46 | 14,6 | - |
| 47 | 15,0 | 4 |
| 48 | 15,3 | 4,5 |
| 49 | 15,6 | 5 |
| 50 | 15,9 | 5,5 |
| 51 | 16,2 | - |
| 52 | 16,5 | 6 |
| 53 | 16,8 | 6,5 |
| 54 | 17,2 | 7 |
| 55 | 17,5 | 7,5 |
| 56 | 17,8 | - |
| 57 | 18,1 | 8 |
| 58 | 18,4 | 8,5 |
| 59 | 18,8 | - |
| 60 | 19,1 | 9 |
| 61 | 19,4 | 9,5 |
| 62 | 19,7 | 10 |
| 63 | 20,0 | 10,5 |
| 64 | 20,3 | - |
| 65 | 20,6 | 11 |