Rainbow Moonstone & Double Prongs
Rainbow Moonstone & Double Prongs
NOK 24 990
• Free, traceable & insured shipping
• Lifelong Warranty & 90-Day Return
• All taxes & duties included
Crafted in luxurious 14K yellow gold, this ring is the epitome of elegance and sophistication. At its heart shines a stunning 1,61 carat unheated, step-cut, natural rainbow moonstone, a gem of exceptional beauty.
Rainbow moonstones are renowned for their extraordinary play of colors, a phenomenon known as adularescence. This enchanting display creates a captivating dance of blues, purples, and soft pastel hues as the gemstone catches the light from different angles. It's like carrying a piece of the ethereal moonlight with you wherever you go.
The rainbow moonstone is expertly set with double prongs in a high setting, allowing it to stack effortlessly with other rings, creating endless possibilities for expressing your unique style.
Material: 14K yellow gold
Gemstone: 1,61 carat unheated, step cut, natural rainbow moonstone
Ring band: 1,5 mm flat
Setting and stacking options: The rainbow moonstone is set with double prongs in a high setting, ensuring that she stacks really well with other rings
Clarity: The rainbow moonstone is of top quality, and no visible inclusions can be spotted with the naked eye
Occasion: This is the perfect power ring, as well as an elegant and unique engagement ring that will be loved by any girl. She's also a one-off, making her a unique addition to any jewelry collection
Origin: Rainbow Moonstone & Double Prongs is delivered with a physical ring certificate
We accept: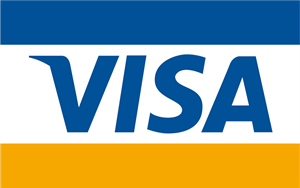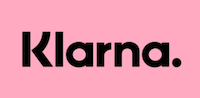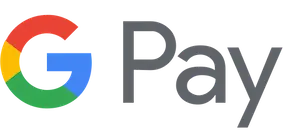 This piece is ready-to-ship in size 54 and 52. Expected delivery time is 2-3 working days in Norway, and 1 week in the rest of the world.

Should you require the ring in a different size, we can resize it for you free of charge. However, please allow an additional 3-4 weeks for resizing.

However, in this holiday season, our goldsmiths are working extra hours and resizing time has been reduced. Please place your order by December 11th for us to guarantee delivery by December 24th.

We ship all orders with DHL Express and we compensate 100% of the carbon emissions from all Nangi deliveries.

All taxes and duties are included in the price, so you won't have to pay for anything separately or upon arrival.
Every piece is hand made with love, and we are so sure about the quality of our products that we offer a lifetime warranty should there be any manufacturing fault.

For more information on the Nangi warranty, please visit our Terms & Conditions page
We are happy to offer a full refund for any piece(s) which meet our return policy within 90 days of receipt. The ring is currently a size 54 and 52 and is resizable at no charge. Once resized, however, it is non-refundable. For more information on Nangi returns, please visit our Terms & Conditions page
Moonstone is the popular name used for gem-quality feldspar that exhibits the phenomenon of adularescence. When light falls on the gemstone, it scatters in many directions, producing adularescence. This beautiful and intriguing adularescence that gives the gemstone's surface a glowing appearance is what makes the moonstone so popular.
The name "Moonstone" was given because its appearance resembles the glow of the moon through a thin cloud cover. In fact, the most powerful time to wear the gemstone is during a full moon.
Sri Lanka is the world's most important source of fine-quality moonstone. Moonstone is also produced in significant quantities in Brazil, Myanmar and India.
The moonstone is the birthstone of June and is known for bringing good fortune. It enhances intuition, promotes fertility and brings success in love as well as business matters. Moonstone is a very personal stone. It is a reflection of the person who owns it. It does not add or detract, only shows how it is. This is why the moonstone is said to perceive that which "is". Moonstone is an excellent stone to use in meditation to understand oneself. It's also a particularly good gemstone for women as women's fertility cycles connect with the waxing and waning of the moon.
X
Finding your ring size
All of our rings are standard EU sizes. If you don't know your EU size, you can visit a local jeweller and have them measure your finger or one of your rings to determine the correct ring size. If you are unable to do this, please feel free to use our options below.
MEASURE AT HOME
Take a piece of paper and wrap it around the finger
Mark the exact spot where the ends join
With a ruler, measure the length from end to end
Use the chart below to find the correct size (e.g. EU size 42 = 42 mm circumference)
ARE YOU GIFTING A RING TO SOMEONE?
Measure the diameter of a ring you know fits the person you are giving the ring to. Alternatively: choose the most common ring size (EU 54/17.2 mm/US size 7) and have your local jeweler adjust the ring if needed afterwards.
| | | |
| --- | --- | --- |
| EU | Diameter (mm) | US |
| 42 | 13,4 | 2 |
| 43 | 13,7 | 2,5 |
| 44 | 14,0 | 3 |
| 45 | 14,3 | 3,5 |
| 46 | 14,6 | - |
| 47 | 15,0 | 4 |
| 48 | 15,3 | 4,5 |
| 49 | 15,6 | 5 |
| 50 | 15,9 | 5,5 |
| 51 | 16,2 | - |
| 52 | 16,5 | 6 |
| 53 | 16,8 | 6,5 |
| 54 | 17,2 | 7 |
| 55 | 17,5 | 7,5 |
| 56 | 17,8 | - |
| 57 | 18,1 | 8 |
| 58 | 18,4 | 8,5 |
| 59 | 18,8 | - |
| 60 | 19,1 | 9 |
| 61 | 19,4 | 9,5 |
| 62 | 19,7 | 10 |
| 63 | 20,0 | 10,5 |
| 64 | 20,3 | - |
| 65 | 20,6 | 11 |