Gold Panther Chain Bracelet
Gold Panther Chain Bracelet
Free, traceable & insured shipping
All taxes & duties included
Introducing our stunning gold bracelet, featuring the unique semi-chunky flat curb pattern. Crafted from 14K recycled gold, this bracelet is the perfect addition to any jewelry collection.
The flat curb pattern is a classic design that originated in ancient Rome. Its distinctive flat, interlocking links create a strong, durable chain that is both versatile and stylish. Its bold, masculine design makes it a popular choice for men's bracelets, while its sleek, modern look makes it a great option for women's jewelry as well.
The bracelet is completed with our signature drop pendant, which can be worn with the bracelet or paired with a necklace or gold hoop for endless styling options. Our Gold Panther Chain Bracelet is perfect for dressing up or down, and it's sure to become a beloved piece in your jewelry collection.
A 4,7 mm wide bracelet made in 14K recycled yellow gold
The bracelet is available in three lengths: 17 cm, 18.5 cm and 21 cm
The total gold weight is 11,5 grams (17 cm), 12,7 grams (18.5 cm) and 15 grams (21 cm)
Our signature drop pendant is included and can be worn with the bracelet. The drop pendant is versatile enough to be paired with a necklace or gold hoop as well, giving you endless styling options
Origin: handmade in Denmark
We accept: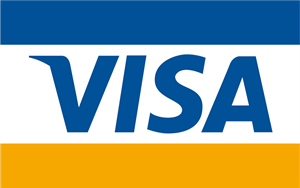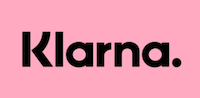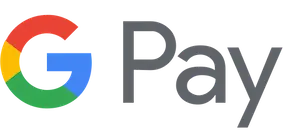 This piece is made to order and requires 2-3 weeks for production and delivery.

We ship all orders with DHL Express and we compensate 100% of the carbon emissions from all Nangi deliveries.

All taxes and duties are included in the price, so you won't have to pay for anything separately or upon arrival.
Every piece is hand made with love, and we are so sure about the quality of our products that we offer a lifetime warranty should there be any manufacturing fault.

For more information on the Nangi warranty, please visit our Terms & Conditions page
This piece is made-to-order just for you and cannot be refunded. For more information on Nangi returns, please visit our Terms & Conditions page
X
Finding your ring size
All of our rings are standard EU sizes. If you don't know your EU size, you can visit a local jeweller and have them measure your finger or one of your rings to determine the correct ring size. If you are unable to do this, please feel free to use our options below.
MEASURE AT HOME
Take a piece of paper and wrap it around the finger
Mark the exact spot where the ends join
With a ruler, measure the length from end to end
Use the chart below to find the correct size (e.g. EU size 42 = 42 mm circumference)
ARE YOU GIFTING A RING TO SOMEONE?
Measure the diameter of a ring you know fits the person you are giving the ring to. Alternatively: choose the most common ring size (EU 54/17.2 mm/US size 7) and have your local jeweler adjust the ring if needed afterwards.
| | | |
| --- | --- | --- |
| EU | Diameter (mm) | US |
| 42 | 13,4 | 2 |
| 43 | 13,7 | 2,5 |
| 44 | 14,0 | 3 |
| 45 | 14,3 | 3,5 |
| 46 | 14,6 | - |
| 47 | 15,0 | 4 |
| 48 | 15,3 | 4,5 |
| 49 | 15,6 | 5 |
| 50 | 15,9 | 5,5 |
| 51 | 16,2 | - |
| 52 | 16,5 | 6 |
| 53 | 16,8 | 6,5 |
| 54 | 17,2 | 7 |
| 55 | 17,5 | 7,5 |
| 56 | 17,8 | - |
| 57 | 18,1 | 8 |
| 58 | 18,4 | 8,5 |
| 59 | 18,8 | - |
| 60 | 19,1 | 9 |
| 61 | 19,4 | 9,5 |
| 62 | 19,7 | 10 |
| 63 | 20,0 | 10,5 |
| 64 | 20,3 | - |
| 65 | 20,6 | 11 |