Four Prong Swan & Pave (0,85 carat) & White Gold
Four Prong Swan & Pave (0,85 carat) & White Gold
NOK 44 990
• Free, traceable & insured shipping
• Lifelong Warranty
• All taxes & duties included
Meet the latest addition to the Swan family, this time with an even larger center stone! The sustainably lab-grown diamond set in our signature design, weighs 0,85 carat and is flanked by 14 pave diamonds.
The top quality diamond is held by four prongs, meaning less metal on the diamond, letting the center stone be the star of the show.
This is an elegant engagement ring for someone who is looking for a ring that will never fade in style!
Material: 14K white gold
Centre stone: 0,85 carat round, brilliant cut, sustainable lab-grown diamond
Diamond quality: River (D-E), VS1, Excellent cut, None fluo
Center diamond measurements: 6.01 x 6.05 x 3.76 mm
Side stones: 14 sustainable lab-grown diamonds totaling 0,12 carat in quality E/F and VS1
The carat total weight of the ring is est. 0,97 carat
Ring band: 1,5 mm wide
Setting and stacking options: The diamond is set with single prongs in a high setting, and stacks with nearly all other rings and bands!
Four Prong Swan & Pave is delivered with a diamond certificate from IGI
We accept: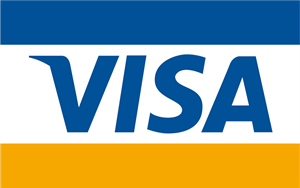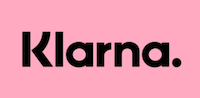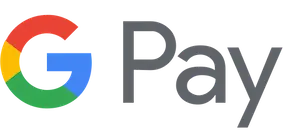 This piece is made to order and requires 6-8 weeks for production and delivery.

We ship all orders with DHL Express and we compensate 100 % of the carbon emissions from all Nangi deliveries.

All taxes and duties are included in the price, so you won't have to pay for anything separately or upon arrival.
Every piece is hand made with love, and we are so sure about the quality of our products that we offer a lifetime warranty should there be any manufacturing fault.

For more information on the Nangi warranty, please visit our Terms & Conditions page
This piece is made-to-order just for you and cannot be refunded. For more information on Nangi returns, please visit our Terms & Conditions page
Our diamonds are lab grown, avoiding social and environmental impacts.
Lab-grown diamonds are atomically identical to mined diamonds. They are created in a lab, meaning that the origin of our diamonds is certain. Lab-grown diamonds offer the exact same clarity and quality as mined ones. The only difference is that they are created in a more sustainable and eco-friendly way. 
Lab-grown diamonds go by many different names: Aboveground Diamonds, Lab-Created Diamonds, Laboratory-Grown Diamonds, Man-Made Diamonds, Lab-Made Diamonds, and even Engineered Diamonds!

You can read more about our diamonds here.
Diamond is the birthstone of April.
The swan is one of the most powerful and ancient totems. It's a symbol of loyalty and strength. Even the word swan is one of the oldest names in the English language. Most of swan's associations come from its appearance—it is a graceful, white bird, and the largest of the waterfowl. But swans are also powerful birds. From this, they reflect the power and longevity that is possible when we awaken to the power and beauty within ourselves. Moreover, swans are associated with fidelity, loyalty in marriage, and monogamy, because they mate for life.
X
Finding your ring size
All of our rings are standard EU sizes. If you don't know your EU size, you can visit a local jeweller and have them measure your finger or one of your rings to determine the correct ring size. If you are unable to do this, please feel free to use our options below.
MEASURE AT HOME
Take a piece of paper and wrap it around the finger
Mark the exact spot where the ends join
With a ruler, measure the length from end to end
Use the chart below to find the correct size (e.g. EU size 42 = 42 mm circumference)
ARE YOU GIFTING A RING TO SOMEONE?
Measure the diameter of a ring you know fits the person you are giving the ring to. Alternatively: choose the most common ring size (EU 54/17.2 mm/US size 7) and have your local jeweler adjust the ring if needed afterwards.
| | | |
| --- | --- | --- |
| EU | Diameter (mm) | US |
| 42 | 13,4 | 2 |
| 43 | 13,7 | 2,5 |
| 44 | 14,0 | 3 |
| 45 | 14,3 | 3,5 |
| 46 | 14,6 | - |
| 47 | 15,0 | 4 |
| 48 | 15,3 | 4,5 |
| 49 | 15,6 | 5 |
| 50 | 15,9 | 5,5 |
| 51 | 16,2 | - |
| 52 | 16,5 | 6 |
| 53 | 16,8 | 6,5 |
| 54 | 17,2 | 7 |
| 55 | 17,5 | 7,5 |
| 56 | 17,8 | - |
| 57 | 18,1 | 8 |
| 58 | 18,4 | 8,5 |
| 59 | 18,8 | - |
| 60 | 19,1 | 9 |
| 61 | 19,4 | 9,5 |
| 62 | 19,7 | 10 |
| 63 | 20,0 | 10,5 |
| 64 | 20,3 | - |
| 65 | 20,6 | 11 |