Big Oval Swan & Pavé (1,40 carat)
Big Oval Swan & Pavé (1,40 carat)
NOK 75 990
• Free, traceable & insured shipping
• Lifelong Warranty & 90-Day Return
• All taxes & duties included
Introducing our incredibly elegant Big Oval Swan & Pavé. A piece that exudes an air of sophistication and charm, it embodies the essence of refined beauty and timeless design.
Our artisans have skillfully sculpted the lab-grown diamond in an oval cut, and this unique shape not only showcases a contemporary aesthetic but also offers an illusion of greater size, maximizing the sparkle and fire of the diamond to catch the light from every angle. Moreover, small diamonds are set into the ring band for that additional sparkle!
The precious diamond is securely held with double prongs in a high setting, a detail that not only magnifies the stone's brilliance but also offers a practical advantage. The ring's innovative design ensures a perfect stack with other rings, making it versatile for any ensemble or occasion.
Material: 14K solid yellow gold
Gemstone: A whopping 1,16 carat, oval, brilliant cut, sustainable lab-grown diamond. The centre diamond is surrounded by 18 round, pave diamonds totaling 0,11 carat. Big Oval Swan & Pavé thus has a estimated total carat weight of whopping 1,42 carat.
Diamond quality: Color E and VS1 clarity. Both diamond polish and symmetry is rated as "excellent" and there is no fluorescence.
Diamond measurements: 8.45 x 6.01 x 3.65 mm
Ring band: The band measures 1,6 mm in the width
Setting and stacking options: The centre piece is set with double prongs in a high setting, ensuring that it stacks perfectly with other rings
Occasion: Big Oval Swan & Pave is the perfect stacking ring for a girl who wants to treat herself, but it is also an elegant engagement ring for someone who is looking for a ring that will never fade in style
Origin: The gorgeous ring comes with a diamond certificate from IGI
We accept: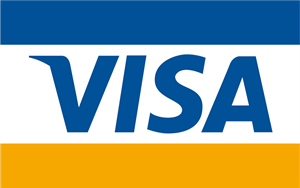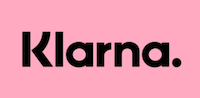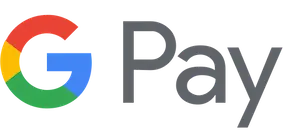 This piece is ready-to-ship in size 54 and 52. Expected delivery time is 2-3 working days in Norway, and 1 week in the rest of the world.

Should you require the ring in a different size, we can resize it for you free of charge. However, please allow an additional 3-4 weeks for resizing.

However, in this holiday season, our goldsmiths are working extra hours and resizing time has been reduced. Please place your order by December 11th for us to guarantee delivery by December 24th.

We ship all orders with DHL Express and we compensate 100% of the carbon emissions from all Nangi deliveries.

All taxes and duties are included in the price, so you won't have to pay for anything separately or upon arrival.
Every piece is hand made with love, and we are so sure about the quality of our products that we offer a lifetime warranty should there be any manufacturing fault.

For more information on the Nangi warranty, please visit our Terms & Conditions page
We are happy to offer a full refund for any piece(s) which meet our return policy within 90 days of receipt. The ring is currently a size 54 and 52 and is resizable at no charge. Once resized, however, it is non-refundable. For more information on Nangi returns, please visit our Terms & Conditions page
Our diamonds are lab grown, avoiding social and environmental impacts.
Lab-grown diamonds are atomically identical to mined diamonds. They are created in a lab, meaning that the origin of our diamonds is certain. Lab-grown diamonds offer the exact same clarity and quality as mined ones. The only difference is that they are created in a more sustainable and eco-friendly way. 
Lab-grown diamonds go by many different names: Aboveground Diamonds, Lab-Created Diamonds, Laboratory-Grown Diamonds, Man-Made Diamonds, Lab-Made Diamonds, and even Engineered Diamonds!

You can read more about our diamonds here.
Diamond is the birthstone of April.
The swan is one of the most powerful and ancient totems. It's a symbol of loyalty and strength. Even the word swan is one of the oldest names in the English language. Most of swan's associations come from its appearance—it is a graceful, white bird, and the largest of the waterfowl. But swans are also powerful birds. From this, they reflect the power and longevity that is possible when we awaken to the power and beauty within ourselves. Moreover, swans are associated with fidelity, loyalty in marriage, and monogamy, because they mate for life.
X
Finding your ring size
All of our rings are standard EU sizes. If you don't know your EU size, you can visit a local jeweller and have them measure your finger or one of your rings to determine the correct ring size. If you are unable to do this, please feel free to use our options below.
MEASURE AT HOME
Take a piece of paper and wrap it around the finger
Mark the exact spot where the ends join
With a ruler, measure the length from end to end
Use the chart below to find the correct size (e.g. EU size 42 = 42 mm circumference)
ARE YOU GIFTING A RING TO SOMEONE?
Measure the diameter of a ring you know fits the person you are giving the ring to. Alternatively: choose the most common ring size (EU 54/17.2 mm/US size 7) and have your local jeweler adjust the ring if needed afterwards.
| | | |
| --- | --- | --- |
| EU | Diameter (mm) | US |
| 42 | 13,4 | 2 |
| 43 | 13,7 | 2,5 |
| 44 | 14,0 | 3 |
| 45 | 14,3 | 3,5 |
| 46 | 14,6 | - |
| 47 | 15,0 | 4 |
| 48 | 15,3 | 4,5 |
| 49 | 15,6 | 5 |
| 50 | 15,9 | 5,5 |
| 51 | 16,2 | - |
| 52 | 16,5 | 6 |
| 53 | 16,8 | 6,5 |
| 54 | 17,2 | 7 |
| 55 | 17,5 | 7,5 |
| 56 | 17,8 | - |
| 57 | 18,1 | 8 |
| 58 | 18,4 | 8,5 |
| 59 | 18,8 | - |
| 60 | 19,1 | 9 |
| 61 | 19,4 | 9,5 |
| 62 | 19,7 | 10 |
| 63 | 20,0 | 10,5 |
| 64 | 20,3 | - |
| 65 | 20,6 | 11 |