Signature Bezel & Yellow Sapphire
Signature Bezel & Yellow Sapphire
Free, traceable & insured shipping
Lifelong Warranty & 90-Day Return
All taxes & duties included
Meet our brand new signature design - the bezel set with a whopping 3,62 carat natural yellow sapphire. A bezel setting is a solid setting that wraps around the entire circumference of the gemstone. Our take on this classic design includes an open setting from the side - ensuring that lots of light shines through and emphasizes the gorgeous gemstone. The design not only highlights the sapphire's shape, but holds it in place. Because the yellow sapphire is completely surrounded by gold, it is considered the most secure setting of all. Those who choose this ring do so for its timeless elegance, but added security is one more reason to love this style.
Gemstone: 3,62 carat natural, octagonal, step cut, yellow sapphire
Material: 14K yellow gold
Ring band: 1,5 mm wide
Setting and stacking options: The sapphire is set in a high setting, ensuring that she stacks perfectly with other rings, and especially our Snake Tails
Signature Bezel & Yellow Sapphire is delivered with a physical ring certificate. Here is the link to the digital version.
This ring is a one-off, making it a unique addition to any jewelry collection
We accept: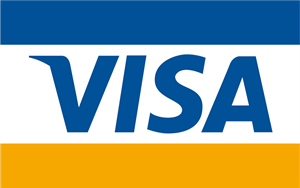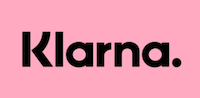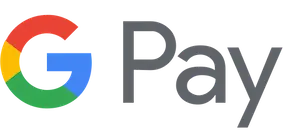 This piece is ready-to-ship in size 54. Expected delivery time is 2-3 working days in Norway, and 1 week in the rest of the world.

Should you require the ring in a different size, we can resize it for you free of charge. However, please allow an additional 3-4 weeks for resizing.

We ship all orders with DHL Express and we compensate 100% of the carbon emissions from all Nangi deliveries.

All taxes and duties are included in the price, so you won't have to pay for anything separately or upon arrival.
Every piece is hand made with love, and we are so sure about the quality of our products that we offer a lifetime warranty should there be any manufacturing fault.

For more information on the Nangi warranty, please visit our Terms & Conditions page
We are happy to offer a full refund for any piece(s) which meet our return policy within 90 days of receipt. The ring is currently a size 54 and is resizable at no charge. Once resized, however, it is non-refundable. For more information on Nangi returns, please visit our Terms & Conditions page
The bezel setting is characterized by a ring of metal that holds the ring's gemstone in place. This encasing of metal slightly overlaps the edges of the stone, which helps keep it safe. This setting is deeply rooted in jewelry history, and it's a style you'll often spot in antique and vintage jewelry.
We have chosen to spice up this classic design with an open setting (seen from the side) - ensuring that lots of light shines through and emphasizes the gorgeous gemstone. The design creates an illusion that the stone is larger than it actually is, particularly when the color of the metal is matched to the color of the stone, like in this particular ring. The design also appears chunkier compared to its counterpart - our classic Nangi rings featuring prong settings that expose the gemstones more. In this design, the gemstone is protected better and snagging is less likely to occur. Moreover, the tight band of metal is less likely to attract dirt. This makes rings set in this design very easy to clean and maintain.
Most jewelry customers think all sapphires are blue, but in fact sapphires come in a rainbow of colors from white, black, brown, gray, violet, green, yellow, orange, pink, purple, and intermediate hues. Some sapphires exhibit the phenomenon known as color change, most often going from blue in daylight or fluorescent lighting to purple under incandescent light.
Sapphire scores a 9 on Mohs scale, and thus has excellent toughness and does not break easily when struck. This makes it a great choice for rings subject to daily wear.
For centuries, sapphire has been associated with royalty and romance. The world's most famous engagement ring is Kate Middleton's and Princess Diana's blue sapphire, the "Royal Blue" - a 12-carat oval blue Ceylon sapphire from Sri Lanka.
Sapphire is the birthstone of September, and is the gemstone of creative expression and inner peace and meditation. Traditionally, sapphire symbolizes nobility, truth, sincerity, and faithfulness. It has decorated the robes of royalty and clergy members for centuries. In ancient Greece and Rome, kings and queens were convinced that blue Sapphires protected their owners from envy and harm.
X
Finding your ring size
All of our rings are standard EU sizes. If you don't know your EU size, you can visit a local jeweller and have them measure your finger or one of your rings to determine the correct ring size. If you are unable to do this, please feel free to use our options below.
MEASURE AT HOME
Take a piece of paper and wrap it around the finger
Mark the exact spot where the ends join
With a ruler, measure the length from end to end
Use the chart below to find the correct size (e.g. EU size 42 = 42 mm circumference)
ARE YOU GIFTING A RING TO SOMEONE?
Measure the diameter of a ring you know fits the person you are giving the ring to. Alternatively: choose the most common ring size (EU 54/17.2 mm/US size 7) and have your local jeweler adjust the ring if needed afterwards.
| | | |
| --- | --- | --- |
| EU | Diameter (mm) | US |
| 42 | 13,4 | 2 |
| 43 | 13,7 | 2,5 |
| 44 | 14,0 | 3 |
| 45 | 14,3 | 3,5 |
| 46 | 14,6 | - |
| 47 | 15,0 | 4 |
| 48 | 15,3 | 4,5 |
| 49 | 15,6 | 5 |
| 50 | 15,9 | 5,5 |
| 51 | 16,2 | - |
| 52 | 16,5 | 6 |
| 53 | 16,8 | 6,5 |
| 54 | 17,2 | 7 |
| 55 | 17,5 | 7,5 |
| 56 | 17,8 | - |
| 57 | 18,1 | 8 |
| 58 | 18,4 | 8,5 |
| 59 | 18,8 | - |
| 60 | 19,1 | 9 |
| 61 | 19,4 | 9,5 |
| 62 | 19,7 | 10 |
| 63 | 20,0 | 10,5 |
| 64 | 20,3 | - |
| 65 | 20,6 | 11 |