Baby Aquamarine Solitude & White Gold
Baby Aquamarine Solitude & White Gold
NOK 6 990
• Free, traceable & insured shipping
• Lifelong Warranty & 90-Day Return
• All taxes & duties included
Meet Baby Aquamarine Solitude featuring a classic, oval aquamarine in a gorgeous blue color. Here you get 0,45 carat of baby blue nuances set in 14K yellow gold - the perfect addition to your Scandi-style!
Due to the high setting of the aquamarine, this ring goes well with any other ring and is a truly unique addition to any ring stack.
Material: 14K solid yellow gold
Gemstone: A stunning 0,45 carat light blue aquamarine
Ring band: The band is half rounded and measures 1,5 mm in the width
Setting and stacking options: The aquamarine is set with single prongs in a high setting, ensuring that it stacks perfectly with other rings
Occasion: This is the perfect power ring, as well as an elegant and unique engagement ring that will be loved by any girl. Moreover, she's a personal and thoughtful gift for a girl born in March (or a mother who gave birth in this month)
We accept: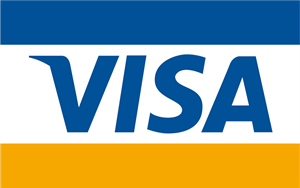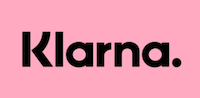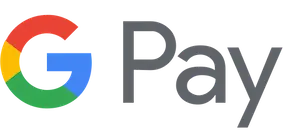 This piece is ready-to-ship in size 54. Expected delivery time is 2-3 working days in Norway, and 1 week in the rest of the world.

Should you require the ring in a different size, we can resize it for you free of charge. However, please allow an additional 3-4 weeks for resizing.

We ship all orders with DHL Express and we compensate 100% of the carbon emissions from all Nangi deliveries.

All taxes and duties are included in the price, so you won't have to pay for anything separately or upon arrival.
Every piece is hand made with love, and we are so sure about the quality of our products that we offer a lifetime warranty should there be any manufacturing fault.

For more information on the Nangi warranty, please visit our Terms & Conditions page
We are happy to offer a full refund for any piece(s) which meet our return policy within 90 days of receipt. The ring is currently a size 54 and is resizable at no charge. Once resized, however, it is non-refundable. For more information on Nangi returns, please visit our Terms & Conditions page
Aquamarine is best known for its breathtaking range of blue colors and belongs to the same family as emerald (beryl). The name derives from the Latin expression for seawater. Aquamarine is colored by trace amounts of iron that find their way into the crystal structure. Aquamarine possesses a durable hardness (7.5-8 on the Mohs scale), which qualifies it for any kind of jewelry.
Aquamarine is the birthstone of March, and has long been a symbol of youth, health and hope. The gemstone is said to calm waves and keep sailors safe at sea. Aquamarine is thought to enhance the happiness of marriages. It has been said that the mineral gives the wearer protection against foes in battle or litigation. It makes the wearer unconquerable and amiable, and also quickens the intellect. Aquamarine is also known for releasing fear, calming nerves, and bringing mental clarity.
Solitude is the state of being alone without being lonely. It is a positive and constructive state of engagement with oneself. Solitude is desirable and a state of being alone where you provide yourself wonderful and sufficient company.
Solitude is a time that can be used for reflection, inner searching or growth or enjoyment of some kind. Deep reading requires solitude, so does experiencing the beauty of nature. Thinking and creativity usually do too.
X
Finding your ring size
All of our rings are standard EU sizes. If you don't know your EU size, you can visit a local jeweller and have them measure your finger or one of your rings to determine the correct ring size. If you are unable to do this, please feel free to use our options below.
MEASURE AT HOME
Take a piece of paper and wrap it around the finger
Mark the exact spot where the ends join
With a ruler, measure the length from end to end
Use the chart below to find the correct size (e.g. EU size 42 = 42 mm circumference)
ARE YOU GIFTING A RING TO SOMEONE?
Measure the diameter of a ring you know fits the person you are giving the ring to. Alternatively: choose the most common ring size (EU 54/17.2 mm/US size 7) and have your local jeweler adjust the ring if needed afterwards.
| | | |
| --- | --- | --- |
| EU | Diameter (mm) | US |
| 42 | 13,4 | 2 |
| 43 | 13,7 | 2,5 |
| 44 | 14,0 | 3 |
| 45 | 14,3 | 3,5 |
| 46 | 14,6 | - |
| 47 | 15,0 | 4 |
| 48 | 15,3 | 4,5 |
| 49 | 15,6 | 5 |
| 50 | 15,9 | 5,5 |
| 51 | 16,2 | - |
| 52 | 16,5 | 6 |
| 53 | 16,8 | 6,5 |
| 54 | 17,2 | 7 |
| 55 | 17,5 | 7,5 |
| 56 | 17,8 | - |
| 57 | 18,1 | 8 |
| 58 | 18,4 | 8,5 |
| 59 | 18,8 | - |
| 60 | 19,1 | 9 |
| 61 | 19,4 | 9,5 |
| 62 | 19,7 | 10 |
| 63 | 20,0 | 10,5 |
| 64 | 20,3 | - |
| 65 | 20,6 | 11 |