Baby Bohemian Girl & White Sapphires
Baby Bohemian Girl & White Sapphires
Free, traceable & insured shipping
Lifelong Warranty & 90-Day Return
All taxes & duties included
This gorgeous creation consists of five natural white sapphires set elegantly in 18K solid yellow gold
The band width is 1,5 mm
The total carat weight is approximately 0,30 carat
The ring is delivered with a certificate
The ring is also available in a larger version, and with diamonds instead of white sapphires
We accept: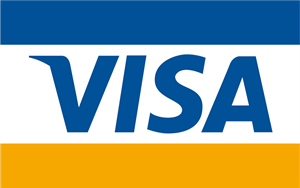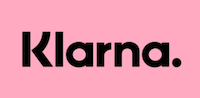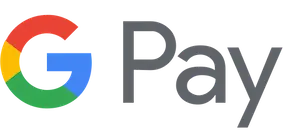 This piece is ready-to-ship in size 54. Expected delivery time is 2-3 working days in Norway, and 1 week in the rest of the world.

Should you require the ring in a different size, we can resize it for you free of charge. However, please allow an additional 3-4 weeks for resizing.

We ship all orders with DHL Express and we compensate 100% of the carbon emissions from all Nangi deliveries.

All taxes and duties are included in the price, so you won't have to pay for anything separately or upon arrival.
Every piece is hand made with love, and we are so sure about the quality of our products that we offer a lifetime warranty should there be any manufacturing fault.

For more information on the Nangi warranty, please visit our Terms & Conditions page
We are happy to offer a full refund for any piece(s) which meet our return policy within 90 days of receipt. The ring is currently a size 54 and is resizable at no charge. Once resized, however, it is non-refundable. For more information on Nangi returns, please visit our Terms & Conditions page
There are some styles that just never seem to go off trend, and the women who epitomize these looks go down in history as fashion icons. Boho style icons are amongst the greatest legends of the fashion industry, and their hippie-chic aesthetic sets them apart as utter goddesses of the sartorial world. In fact, there's a whole lifestyle and mindset that comes along with the Boho style. It's a free-spirited way of life that was ushered in most prominently during the '60s and has been with us in some form or fashion ever since.
Most jewelry customers think all sapphires are blue, but in fact sapphires come in a rainbow of colors from white, black, brown, gray, violet, green, yellow, orange, pink, purple, and intermediate hues. Some sapphires exhibit the phenomenon known as color change, most often going from blue in daylight or fluorescent lighting to purple under incandescent light.
Sapphire scores a 9 on Mohs scale, and thus has excellent toughness and does not break easily when struck. This makes it a great choice for rings subject to daily wear.
For centuries, sapphire has been associated with royalty and romance. The world's most famous engagement ring is Kate Middleton's and Princess Diana's blue sapphire, the "Royal Blue" - a 12-carat oval blue Ceylon sapphire from Sri Lanka.
Sapphire is the birthstone of September, and is the gemstone of creative expression and inner peace and meditation. Traditionally, sapphire symbolizes nobility, truth, sincerity, and faithfulness. It has decorated the robes of royalty and clergy members for centuries. In ancient Greece and Rome, kings and queens were convinced that blue Sapphires protected their owners from envy and harm.
X
Finding your ring size
All of our rings are standard EU sizes. If you don't know your EU size, you can visit a local jeweller and have them measure your finger or one of your rings to determine the correct ring size. If you are unable to do this, please feel free to use our options below.
MEASURE AT HOME
Take a piece of paper and wrap it around the finger
Mark the exact spot where the ends join
With a ruler, measure the length from end to end
Use the chart below to find the correct size (e.g. EU size 42 = 42 mm circumference)
ARE YOU GIFTING A RING TO SOMEONE?
Measure the diameter of a ring you know fits the person you are giving the ring to. Alternatively: choose the most common ring size (EU 54/17.2 mm/US size 7) and have your local jeweler adjust the ring if needed afterwards.
| | | |
| --- | --- | --- |
| EU | Diameter (mm) | US |
| 42 | 13,4 | 2 |
| 43 | 13,7 | 2,5 |
| 44 | 14,0 | 3 |
| 45 | 14,3 | 3,5 |
| 46 | 14,6 | - |
| 47 | 15,0 | 4 |
| 48 | 15,3 | 4,5 |
| 49 | 15,6 | 5 |
| 50 | 15,9 | 5,5 |
| 51 | 16,2 | - |
| 52 | 16,5 | 6 |
| 53 | 16,8 | 6,5 |
| 54 | 17,2 | 7 |
| 55 | 17,5 | 7,5 |
| 56 | 17,8 | - |
| 57 | 18,1 | 8 |
| 58 | 18,4 | 8,5 |
| 59 | 18,8 | - |
| 60 | 19,1 | 9 |
| 61 | 19,4 | 9,5 |
| 62 | 19,7 | 10 |
| 63 | 20,0 | 10,5 |
| 64 | 20,3 | - |
| 65 | 20,6 | 11 |